New Adult Books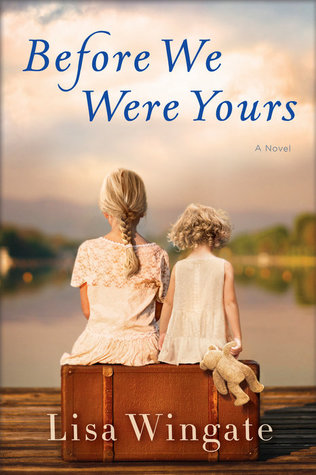 "Before We Were Yours" by Lisa Wingate
Two families, generations apart, are forever changed by a heartbreaking injustice in this poignant novel, inspired by a true story, for readers of Orphan Train and The Nightingale.
 "Dangerous Minds" by Janet Evanovich
The irrepressibly charming duo of Emerson Knight and Riley Moon returns in another gripping mystery by #1 New York Times bestselling author Janet Evanovich.
 "Murder Games" by James Patterson
A serial killer is loose on the streets of Manhattan. His victims appear to be total strangers. The only clue that unites the crimes is the playing card left behind at each scene that hints at the next target. The killer, known in the tabloids as The Dealer, is baiting cops into a deadly and scandalous guessing game that has the city increasingly on edge.
 "Camino Island" by John Grisham
A gang of thieves stage a daring heist from a secure vault deep below Princeton University's Firestone Library. Their loot is priceless, but Princeton has insured it for twenty-five million dollars.

 "Love Story" by Karen Kingsbury
From #1 New York Times bestselling author Karen Kingsbury comes a new book featuring everyone's favorite family—the Baxters, which tells the story of how John and Elizabeth first fell in love.
"Indecent Exposure" by Stuart Woods
In the latest action-packed adventure from #1 New York Times–bestselling author Stuart Woods, Stone Barrington learns that privacy is hard to come by when you're one of the rich and mighty.
"No One But You" by Brenda Novak
Struggling to make ends meet after a messy divorce, Sadie Harris is at the end of her tether. Her waitressing gig isn't enough to pay the bills let alone secure primary custody of her son, Jayden, a battle she refuses to lose. Desperate, she accepts a position assisting Dawson Reed the same Dawson Reed who recently stood trial for the murder of his adoptive parents. Joining him at his isolated farm seems risky, but Sadie is out of options.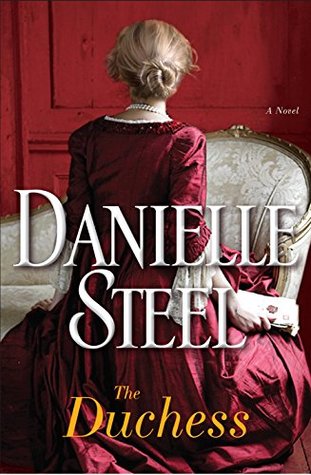 "The Duchess" by Danielle Steel
Angelique Latham has grown up at magnificent Belgrave Castle under the loving tutelage of her father, the Duke of Westerfield, after the death of her aristocratic French mother. At eighteen she is her father's closest, most trusted child, schooled in managing their grand estate. But when he dies, her half-brothers brutally turn her out, denying her very existence. Angelique has a keen mind, remarkable beauty, and an envelope of money her father pressed upon her. To survive, she will need all her resources–and one bold stroke of fortune.
"Come Sundown" by Nora Roberts
The Bodine ranch and resort in western Montana is a family business, an idyllic spot for vacationers. A little over thirty thousand acres and home to four generations, it's kept running by Bodine Longbow with the help of a large staff, including new hire Callen Skinner. There was another member of the family once: Bodine's aunt, Alice, who ran off before Bodine was born. She never returned, and the Longbows don't talk about her much. The younger ones, who never met her, quietly presume she's dead. But she isn't. She is not far away, part of a new family, one she never chose—and her mind has been shattered…
"The Identicals" by Elin Hilderbrand
Nantucket is only two and a half hours away from Martha's Vineyard by ferry. But the two islands might as well be worlds apart for a set of identical twin sisters who have been at odds for years. Just because twins look exactly the same doesn't mean they're anything alike–and Tabitha and Harper Frost have spent their whole lives trying to prove this point. When a family crisis forces them to band together–or at least appear to–the twins come to realize that the special bond that they share is more important than the resentments that have driven them apart.
 New Adult Non-Fiction
 "Marriages are made in Bond Street" by Penrose Halson
In the spring of 1939, with the Second World War looming, two determined twenty-four-year-olds, Heather Jenner and Mary Oliver, decided to open a marriage bureau. They found a tiny office on London's Bond Street and set about the delicate business of match-making. Drawing on the bureau's extensive archives, Penrose Halson – who many years later found herself the proprietor.
"The American Spirit" by David McCullough
A timely collection of speeches by David McCullough, the most honored historian in the United States—winner of two Pulitzer Prizes, two National Book Awards, and the Presidential Medal of Freedom, among many others—that reminds us of fundamental American principles.
"Mrs. Sherlock Holmes" by Brad Ricca
Mrs. Sherlock Holmes tells the true story of Grace Humiston, the detective and lawyer who turned her back on New York society life to become one of the nation's greatest crimefighters during an era when women weren't involved with murder investigations. After agreeing to take the sensational Cruger case, Grace and her partner, the hard-boiled detective Julius J. Kron, navigated a dangerous web of secret boyfriends, two-faced cops, underground tunnels, rumors of white slavery, and a mysterious pale man — in a desperate race against time..
"Mind Over Meds" by Andrew Well
Prescription drug use in America has increased tenfold in the past 50 years, and over-the-counter drug use has risen just as dramatically. In addition to the dozens of medications we take to treat serious illnesses, we take drugs to help us sleep, to keep us awake, to keep our noses from running, our backs from aching, and our minds from racing. Name a symptom, there's a pill to suppress it.
Children's Books
  "Skippyjon Jones-8 book Series" by Judy Schachner
Move over, Eloise and Olivia. Make room for SkippyjonJones, a Siamese kittenboy who can't resign himself to being an ordinary cat. Having a time-out in his room, he resorts to his imagination. Taking on the superhero persona of the great Spanish sword fighter Skippito, he has the adventure of his life, and readers are invited along. Zany, wild, and over-the-top, this utterly original book truly begs to be read aloud.
"Bad Kitty-7 book series" by Nick Bruel
Hack up those fur balls, sharpen those claws because we've got Bad Kitty adventures coming your way!
"We're All Wonders" by RJ Palacio
Over 5 million people have fallen in love with Wonder and have joined the movement to Choose Kind. Now younger readers can meet Auggie Pullman, an ordinary boy with an extraordinary face, and his beloved dog, Daisy.
"How to Surprise a Dad" by Jean Reagan
So you want to surprise your dad? You're in luck! The pages of this book are full of tips on how to become a super dad surpriser, including tips for things you can make, do, or find—just for your dad.
"Pete the Cat and the Cool Cat Boogie" by Kimberly & James Dean
Join Pete the Cat in a brand-new story from New York Times bestselling author-illustrator team James and Kimberly Dean! Pete is learning a new dance—the Cool Cat Boogie! When he hears a groovy beat, he's full of happy in his feet. But when Grumpy Toad tells him, "Pete, you dance all wrong!" Pete is determined to become a better dancer. With the help of his friends and some wise words from Owl, Pete learns that he's his grooviest when he's being himself. Includes step-by-step dance moves so readers can dance along with Pete!
 Young Adult
"39 Clues" Complete Collection-11 book Series by Rick Riordan
The 39 Clues books set the story, and the cards, website and game allow kids to participate in it.
"Wolf Hollow" by Lauren Wolk
Brilliantly crafted, Wolf Hollow is a haunting tale of America at a crossroads and a time when one girl's resilience, strength, and compassion help to illuminate the darkest corners of our history.
  "Camp Half-Blood Confidential" by Rick Riordan
In response to an awful camp orientation video created by the god Apollo, Percy Jackson and other residents of Camp Half-Blood answer such questions as "What is this place?" and "Do I get to keep the T-shirt?" Newbies can check out the section on the Divine Cabins, read up on Magical Landmarks, and consult the chapter of Training Arenas. But Camp Half-Blood Confidential explores much more than just the buildings and grounds. It includes info that can only be learned from those who live there.
"Beauty and the Beast: Lost In A Book" by Jennifer Donnelly
Smart, bookish Belle, a captive in the Beast's castle, has become accustomed to her new home and has befriended its inhabitants. When she comes upon Nevermore, an enchanted book unlike anything else she has seen in the castle, Belle finds herself pulled into its pages and transported to a world of glamour and intrigue. The adventures Belle has always imagined, the dreams she was forced to give up when she became a prisoner, seem within reach again.
New DVDs
The Last Word
Disney Beauty And the Beast
The Shack
The Zookeepers Wife
The Lego Batman Movie
A Dog's Purpose
Hidden Figures
Library memorials:  When someone you know and love passes away, and you would like to give a monetary donation to the library to purchase a book in their memory, we will put a plate in the book with person's name and the person who gave the book to the library.  We will also send a card to the deceased person's family telling them about the addition in honor of their loved ones name.