New Adult Books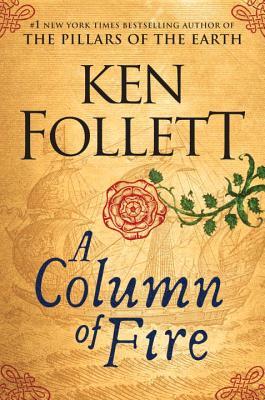 "A Column of Fire" by Ken Follett
In 1558, the ancient stones of Kingsbridge Cathedral look down on a city torn apart by religious conflict. As power in England shifts precariously between Catholics and Protestants, royalty and commoners clash, testing friendship, loyalty, and love.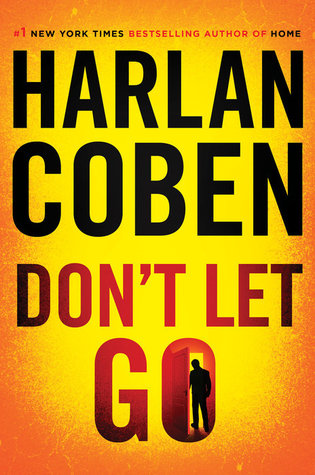 "Don't Let Go" by Harlan Coben
With unmatched suspense and emotional insight, Harlan Coben explores the big secrets and little lies that can destroy a relationship, a family, and even a town in this powerful new thriller.
"Robert Parker's The Hangman's Sonnet" by Reed Farrel Coleman
Jesse Stone, still reeling from the murder of his fiancée by crazed assassin Mr. Peepers, must keep his emotions in check long enough to get through the wedding day of his loyal protégé, Suitcase Simpson. The morning of the wedding, Jesse learns that a gala 75th birthday party is to be held for folk singer Terry Jester. Jester, once the equal of Bob Dylan, has spent the last forty years in seclusion after the mysterious disappearance of the master recording tape of his magnum opus, The Hangman's Sonnet.
 "The Western Star" by Craig Johnson
The thirteenth novel in Craig Johnson's beloved New York Times bestselling Longmire series, the basis for the hit Netflix series Longmire.

 "Sleeping Beauties" by Stephen & Owen King
In this spectacular father-son collaboration, Stephen King and Owen King tell the highest of high-stakes stories: what might happen if women disappeared from the world of men?
"The Right Time" by Danielle Steel
Filled with heartbreak and betrayal, triumph and fulfillment, The Right Time is an intimate, richly rewarding novel about pursuing one's passion and succeeding beyond one's wildest dreams.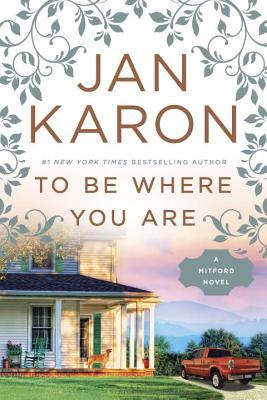 "To Be Where You Are" by Jan Karon
After twelve years of wrestling with the conflicts of retirement, Father Tim Kavanagh realizes he doesn't need a steady job to prove himself. Then he's given one–but what, exactly, does it prove? Meanwhile, newly married Dooley and Lace face a crisis that empties their bank account and turns their household upside down. Is the honeymoon over? Is this where real life begins?
"Second Chance Girl" by Susan Mallery
Mathias Mitchell's easy smile hides a world of hurt. After the worst kind of family betrayal, he moves to Happily Inc., California—the wedding destination town supplies a steady stream of bridesmaids, perfect for his "no promises, no pain" lifestyle. Yet he can't stop watching for his beautiful, elusive neighbor on the animal preserve behind their homes.
"Sleep Like A Baby" by Charlaine Harris
In the latest installment of the #1 New York Times Bestselling Charlaine Harris's Aurora Teagarden series, Robin and Aurora have finally begun their adventure in parenting. With newborn Sophie proving to be quite a handful, Roe's mother pays for a partially trained nurse, Virginia Mitchell, to come help the new parents for a few weeks. Virginia proves to be especially helpful when Robin has to leave town for work and Roe is struck with a bad case of the flu.
New Adult Non-Fiction
 "Hiding In The Bathroom" by Mora Aarons-Mele
From the marketing guru and host of the popular podcast Hiding in the Bathroom, a breakthrough introverts' guide that broadens the conversation sparked by Quiet and moves away from the "Lean In" approach, offering wisdom and practical tips to help readers build strong relationships and achieve their own definition of professional success.
"Never Caught" by Erica Armstrong Dunbar
A startling and eye-opening look into America's First Family, Never Caught is the powerful narrative of Ona Judge, George and Martha Washington's runaway slave who risked it all to escape the nation's capital and reach freedom.
"Killing England" by Bill O'Reilly
The breathtaking latest installment in Bill O'Reilly and Martin Dugard's mega-bestselling Killing series transports readers to the most important era in our nation's history, the Revolutionary War. Told through the eyes of George Washington, Benjamin Franklin, Thomas Jefferson, and Great Britain's King George III, Killing England chronicles the path to independence in gripping detail, taking the reader from the battlefields of America to the royal courts of Europe. What started as protest and unrest in the colonies soon escalated to a world war with devastating casualties.
Children's Books
"Room on the Broom" by Julia Donaldson & Axel Scheffler
The witch and her cat are happily flying through the sky on a broomstick when the wind picks up and blows away the witch's hat, then her bow, and then her wand!  Luckily, three helpful animals find the missing items, and all they want in return is a ride on the broom.  But is there room on the broom for so many friends?  And when disaster strikes, will they be able to save the witch from a hungry dragon?
"Sam the Most Scaredy-Cat Kid In The Whole World" by Mo Willems
One day Sam, the most scaredy-cat kid in the whole world, makes a terrifying discovery. It's not Frankenthaler the monster. It's her friend-Kerry!
Kerry, the second most scaredy-cat kid in the whole world, also makes a terrifying discovery. It's not Leonardo the monster. It's his friend-Sam!
"AAAAH!" yells Sam.
"EEEEK!" yells Kerry.
Something has to be done. Something BIG. But what?
"We're All Wonders" by RJ Palacio
Over 5 million people have fallen in love with Wonder and have joined the movement to Choose Kind. Now younger readers can meet Auggie Pullman, an ordinary boy with an extraordinary face, and his beloved dog, Daisy.
 Young Adult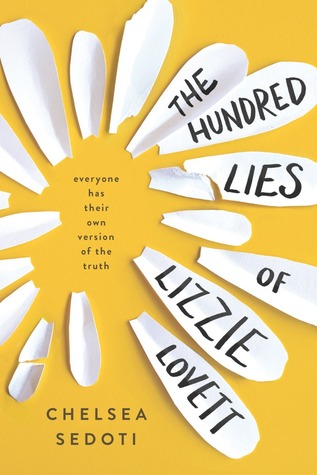 "The Hundred Lies of Lizzie Lovett" by Chelsea Sedoti
A teenage misfit named Hawthorn Creely inserts herself in the investigation of missing person Lizzie Lovett, who disappeared mysteriously while camping with her boyfriend. Hawthorn doesn't mean to interfere, but she has a pretty crazy theory about what happened to Lizzie. In order to prove it, she decides to immerse herself in Lizzie's life. That includes taking her job… and her boyfriend. It's a huge risk — but it's just what Hawthorn needs to find her own place in the world.
"Tower of Dawn by Sarah J. Maas
In the next installment of the New York Times bestselling Throne of Glass series, follow Chaol on his sweeping journey to a distant empire.
New DVDs
Wonder Woman
Megan Leavey
Walking With The Enemy
The Fate of the Furious
Library memorials:  When someone you know and love passes away, and you would like to give a monetary donation to the library to purchase a book in their memory, we will put a plate in the book with person's name and the person who gave the book to the library.  We will also send a card to the deceased person's family telling them about the addition in honor of their loved ones name.